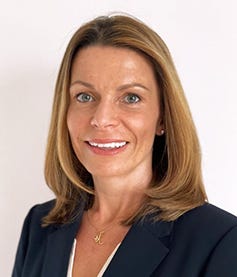 Elizabeth Langley-Jones
Chief Commercial Officer – Continent
Elizabeth and her team are responsible for all sales activities in the EU and other international markets across all channels.
Having 16 years of sales experience including country and regional management roles, Elizabeth returned to CSM in 2020, having previously worked for the company between 2011 and 2013 as UK Retail Channel Director.
Elizabeth started her career in R&D working for Nestlé. She held various technical roles within the confectionery industry before moving into sales, joining Barry Callebaut. Elizabeth held multiple roles for Barry Callebaut including VP, British Isles where she was a member of the European Management Team. Prior to returning to CSM, Elizabeth was based in Singapore where she held the position of VP Corporate Accounts & Food Manufacturing, APAC.
Elizabeth holds a joint honours degree in Pharmacology and Business Management from the University of Leeds, UK.