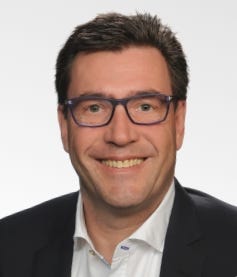 Stephan Mahler
Chief Information Officer
Stephan and his team are responsible for BAKER & BAKER's IT function in Europe. Stephan initially joined CSM in 1994 and has held multiple local and international IT positions in the bakery division.
Stephan is a technology leader with strong business acumen and strategic focus. He has built extensive experience in leading cross-functional international projects and has a strong record of accomplishment streamlining operations, driving innovation and advancing business strategy. He is a well-versed team builder focused on acquiring and developing high-performing teams and fostering cultures of excellence. From 2017, Stephan has overseen all IT globally.
Stephan is a well-seasoned IT professional with 20+ years' experience, contributing to the financial results and business strategy through his understanding of business and technology collaboration, and through the introduction of process and system efficiencies.