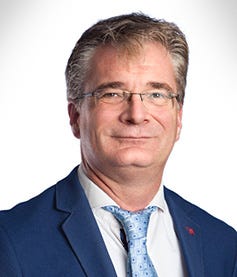 Roeland de Wolf
Chief Human Resources Officer
Roeland and his team are responsible for BAKER & BAKER's HR function in Europe and International. He joined CSM in 2001 and has held multiple HR positions in the Sugar and Bakery divisions.
In the Bakery business units, Roeland has a strong track record of cross country collaboration and the development of an effective HR international team. Between 2014 and 2017, Roeland was responsible for HR Integrated Supply Chain in both Europe and North America, and from 2017, Roeland has overseen the business's European and International HR function.
Roeland is a seasoned HR professional with 20+ years' experience, contributing to the financial results and business strategy through understanding various business models and driving strategic change management through improved structure, process, people, culture, and organisational capabilities.